Home & Commercial, NG & LP, 1 or 3 Phase, 60 Hz. by Kohler - Browse Results - Select a Product
Basic online selection of low cost home, residential, business & commercial standby generators from Kohler.
8,500 watts (8.5 kW) to 144,000 watts (144 kW), 1 Phase, Engines from Kohler & GM.
We have high quality generators at a fair price. Buy a quality generator the first time and save money in the long run.
If you are looking for Kohler home standby generators this is the right page.

---

Kohler,
Residential Series, 8.5 kW (8.5 kVA) 60 Hz, SKU KORE-008T101, Model 8.5RES, Sound Enclosed
Kohler OHVCH640, single phase, NG/LP fueled, air cooled, 3600 RPM, electric start, auto start, EPA/CARB, UL2200
---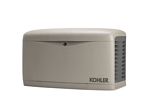 Kohler,
Residential Series, 14 kW (14 kVA) 60 Hz, SKU KORE-014T102, Model 14RES, Sound Enclosed
Kohler OHVCH740, single phase, NG/LP fueled, air cooled, 3600 RPM, electric start, auto start, EPA/CARB, UL2200
---

Kohler,
Residential Series, 20 kW (20 kVA) 60 Hz, SKU KORE-020T103, Model 20RESA, Sound Enclosed
Kohler OHVCH1000, single phase, NG/LP fueled, air cooled, 3600 RPM, electric start, auto start, EPA/CARB, UL2200
---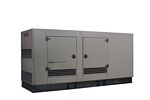 Kohler,
Residential Series, 30 kW (30 kVA) 60 Hz, SKU KORE-030T104, Model 30RESA, Sound Enclosed
GM Vortec, single phase, NG/LP fueled, liquid cooled, 3600 RPM, electric start, auto start, EPA/CARB, UL2200
---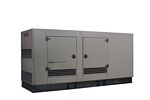 Kohler,
Residential Series, 38 kW (38 kVA) 60 Hz, SKU KORE-038T105, Model 38RCL, Sound Enclosed
GM Vortec, single phase, NG/LP fueled, liquid cooled, 1800 RPM, electric start, auto start, EPA/CARB, UL2200
---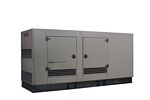 Kohler,
Residential Series, 48 kW (48 kVA) 60 Hz, SKU KORE-048T106, Model 48RCL, Sound Enclosed
GM Vortec, single phase, NG/LP fueled, liquid cooled, 1800 RPM, electric start, auto start, EPA/CARB, UL2200
---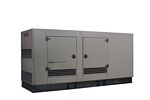 Kohler,
Residential Series, 60 kW (60 kVA) 60 Hz, SKU KORE-060T107, Model 60ERSESB, Sound Enclosed
GM Vortec, single phase, NG/LP fueled, liquid cooled, 1800 RPM, electric start, auto start, EPA/CARB, UL2200
---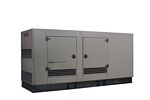 Kohler,
Residential Series, 80 kW (80 kVA) 60 Hz, SKU KORE-080T108, Model 80ERESD, Sound Enclosed
GM Vortec, single phase, NG/LP fueled, liquid cooled, 1800 RPM, electric start, auto start, EPA/CARB, UL2200
---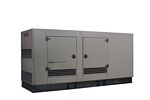 Kohler,
Residential Series, 100 kW (100 kVA) 60 Hz, SKU KORE-100T109, Model 100ERESE, Sound Enclosed
GM Vortec, single phase, NG/LP fueled, liquid cooled, 1800 RPM, electric start, auto start, EPA/CARB, UL2200
---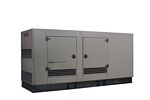 Kohler,
Residential Series, 125 kW (125 kVA) 60 Hz, SKU KORE-125T110, Model 125ERESC, Sound Enclosed
GM Vortec, single phase, NG/LP fueled, liquid cooled, 1800 RPM, electric start, auto start, EPA/CARB, UL2200
---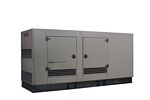 Kohler,
Residential Series, 144 kW (144 kVA) 60 Hz, SKU KORE-144T111, Model 150ERESC, Sound Enclosed
GM Vortec, single phase, NG/LP fueled, liquid cooled, 3600 RPM, electric start, auto start, EPA/CARB, UL2200
---